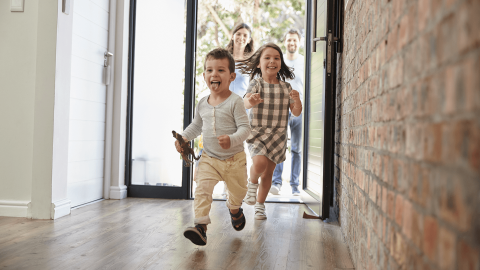 We've been developing, innovating and making homes more comfortable for generations.
Bringing a history of trust, quality and innovative design
For nearly 70 years, Dimplex has been a leading brand in the field of electric home heating, bringing hundreds of new products and inspirational designs to the market. With a history of evolution, innovation and experimentation with new technologies, Dimplex has become the number one choice for people who want efficient, affordable and the most reliable products. Our strong heritage and long-held passion for what we do drives investment across all areas of the brand from research & development to delivering exceptional customer service.
THE GLEN DIMPLEX GROUP
Bringing you years of experience and industry expertise
Over half a century, we've built a solid global reputation, and our customers have come to trust in our brands, products and people. Today, we're at the forefront of a low-carbon revolution, with an unrivalled range of solutions in space and water heating, cooling, ventilation and heat recovery.

The Glen Dimplex Group is the world leader in intelligent electric heating and renewable energy solutions, as well as holding significant global market positions in domestic appliances, cooling and ventilation.

From manufacturing facilities around the globe we serve the domestic and commercial building markets worldwide, with an unrivalled range of intelligent low-carbon solutions for space and water heating.
Get in touch
Would you like to contact us with a question, comment or request? We would like to hear from you so we can help you further.