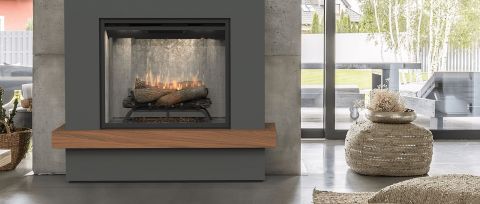 Which Dimplex Electric Fireplace is Right for You and Your Home?
5 min read
With so many amazing Dimplex heaters available this Winter, it can be hard to work out which one is the perfect one for you and your home. But don't worry, whether you live in an apartment and need a smaller heater that doesn't take up too much space or have a larger home with kids running around, or something in between, we have an electric fireplace for you.
Conner 1.5kW Mini-Suite LED Firebox
If you live in a smaller apartment with not much space to play with, then the Conner Mini-Suite is probably the best option for you. It's compact in size and designed specifically for smaller rooms yet still makes a huge impact with the incredible LED flame effect. The electric flames provide the look and feel of a real fire without any of the mess and it can just be plugged in and used straight away for instant ambience, with no fussy or expensive installation. You can even have the flames flickering independently from the heat source, so you can use this modern and sleek fireplace at any time of year.  Move the fireplace easily from room to room, so you're not tied to keeping it in one place if you decide it suits somewhere else a little bit better...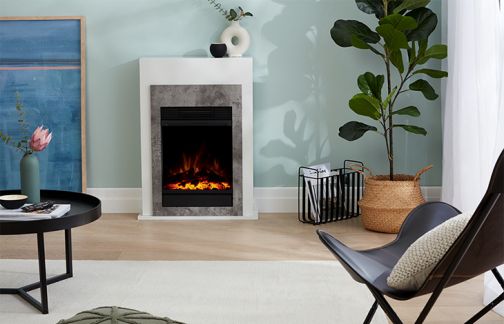 Conner Mini Suite perfect to heat for smaller spaces
Rail 1.5W Medium Electric Fireplace
With fireplaces available in many sizes, our mid-sized Rail Medium Electric Fireplace ticks all the boxes for smaller rooms to larger apartments. It's designed with a white matte finish and clean and uncluttered lines to match any style of home decor and tastes. You can control the speed and intensity of the flames from a remote control quickly and easily so that you have complete control of the ambience of the room from the palm of your hand. The 1.5kW heater will fill our room with glowing warmth to enjoy during those chilly nights. The stunning Optiflame LED effect looks just like a real log fire and has the flexibility to be used without the heat on - just plug it in to get started.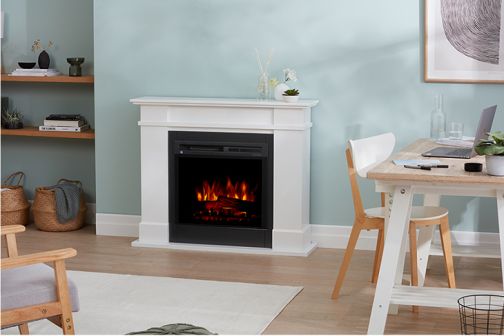 Rail Medium Electric Fireplace will suit many sized rooms
Eltham Mantel 2kW Electric Fireplace
Complete your home with the Eltham Mantel Electric Fireplace. It blends modern and traditional design, so it doesn't matter if you've got a contemporary home or one with more classic features. The contrasting grey and marble finishes create a grand aesthetic which means a bold statement even in larger rooms or spaces. You won't have to worry about having a chimney or flue, as it can be plugged in and set up in minutes, so even if you redecorate, you don't have to worry about where the fireplace sits. uUse the Electraflame technology with log effect with the 2kW heat setting to create a nice warm and inviting room or without any heat, adding the stunning effect of flames to your room even in summer. The cool to touch glass makes it completely safe for a home with kids and tiny fingers that might want to touch things they shouldn't!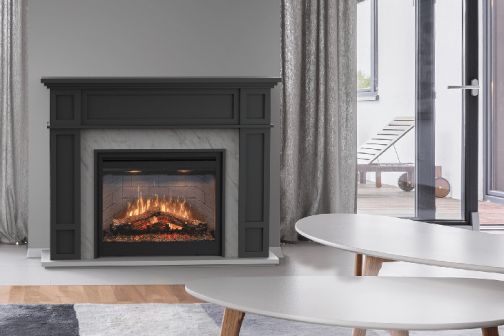 The Eltham blends modern and traditional styles
Sherwood Mantel 2kW Electric Fireplace
Make a statement in your large space with the Sherwood Mantel fireplace. an impressive fireplace with dark modern features and wood textures so that it's sure to stand out. It's not just about the mantel, the Sherwood uses the latest Revillusion Flame Technology for a realistic flame effect with larger and brighter flames. You can choose from a range of hues in the firebox to set the mood and change the flame to have a base of red or blue. Don't let this extraordinary fireplace let you think it needs intense and expensive installation; it can be set up in minutes with no venting needed.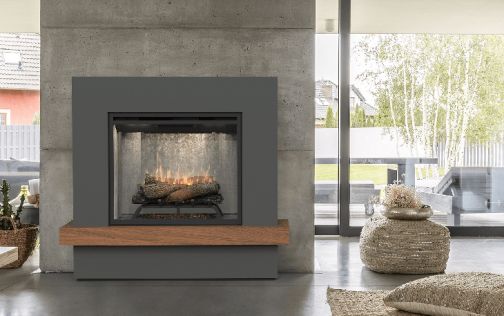 Large Electric Fireplaces make a statement in large spaces.
So, whatever your lifestyle and whatever the size of your home, we've got you covered. Don't forget that you can discover more about Dimplex through the rest of our blogs here.