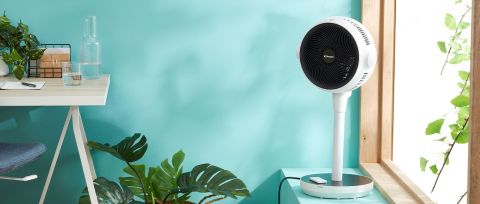 Keep cool in any climate with Dimplex!
5 min read
Australia doesn't like to stick to the seasons, but at Dimplex we've got a range of cooling options to suit every climate this country can throw at you. Keep cool this summer through the arid, stifling heat with evaporative coolers. Or fight the oppressive humidity with a portable air conditioner and dehumidifier. Whatever your cooling problems, we have a solution! Read more to learn which are the best cooling options for you.
Cool off in dry heat
When summer hits, it hits hard in many areas of Australia, usually meaning it dries out the air and the ground. This leads to hot, dusty air for days at a time and can leave you, and your eyes and skin, feeling irritated, itchy and dry, especially if you often use air conditioners to cool. If this sounds like you then our Evaporative Coolers are the eco-friendly, healthy and cost-effective solution to stay cool this summer! They use a natural process involving motion and the evaporation of water to cool down the air in your home. The other benefits are that they clean the air and filter dust particles so you don't have to breathe the dust in anymore! They work their best in arid, dry areas of Australia, as they will also naturally put moisture back into the air, and reduce those irritated eyes, skin and throats associated with other drier cooling methods.

Keep out the humidity
If you're the opposite and think you never get comfortable, sweating even when standing in front of your fans then we have the solution! Our Portable Air Conditioners With Dehumidifiers will do more than your fan, but like a fan they can still follow you from room to room, where you need to keep cool most! As well as simply cooling the room, the dehumidifier element helps to control the air quality, removing excess moisture to keep you comfortable. And they can simply slide away when you don't need them anymore, the perfect summer companion!

Find the perfect temperature all year long
Living in Australia, you're likely to need cooling and heating all year round, probably even in the same week! That's why our Reverse Cycle Split Systems offer the best of both worlds. Plan ahead for your whole year, and year to come, with heating and cooling at just the touch of a button. With different capacities, these split systems can manage the temperature of a variety of rooms to within a 0.2-degree thermostat accuracy! They run smooth and silent, so you won't even realise they're there until you step out into the heat (or cold!).

So there you have it, fight the heat and humidity, dry air and even the cold, with our range of cooling options! Read more on our website or contact us to keep cool during summer! It's no sweat!